Amelie Paris:
Tips and Advice
To ensure the most succesful photo-to-chart conversion, please keep in mind these two simple rules:
First, make sure you that the picture you intend to use for your photo-to-chart conversion is of sufficient quality: there is a direct relation between the picture you will be using and the quality of your Amelie Paris chart, and therefore of your stitched piece.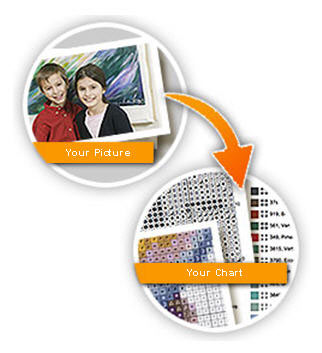 Second, always check the "stitched rendering" (in other words, a simulated view of what your stitching would look like) after you have uploaded your picture on our server. Only order your chart when you are perfectly happy with the stitched rendition.